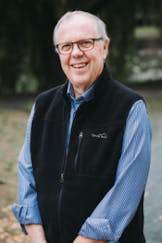 Dale Quinnell
Personal Real Estate Corporation
604-701-2398
dalequinnell@gmail.com
I have been a licensed Realtor for over 25 years and have worked in the Chilliwack, Fraser Valley market since 2004. I pride myself in continually updating my knowledge so as to stay abreast with the constant changes taking place in our Real Estate Market. I am a proud recipient of the "Spirit of Excellence Certificate". I was nominated by a fellow CADREB member:
" Dale is consistently honest and forthcoming in his dealings. I always feel like I am dealing in good faith with Dale. He returns calls promptly, delivers on what he says he will do and goes above and beyond what one would expect."
I am very knowledgeable in working with Freehold as well as Leasehold properties. Note from a Notary office regarding Leased Land:
"Good afternoon Dale: I have heard from our conveyancers that you consistently prepare First Nation land contracts correctly. They have remarked that you always include all the information that they need to process the file quickly and efficiently. Thank You! We really appreciate it."
I have a full support team at my clients disposal, including financial advice, Wills & Power of Attorney advice, a list of Service providers including Home inspectors, Movers etc.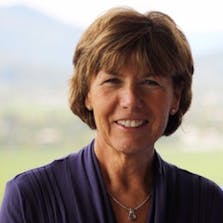 Joyce Van Delft
Personal Real Estate Corporation
Jvandelft@telus.net
604-819-3344
I have been in the service industry for most of my adult life. I obtained my Real Estate license in 2006 and have been an award winning Realtor in the Chilliwack and Fraser Valley markets. I am committed to ongoing education so as to stay continually updated as to any new developments in my industry.
I am a founding member of the "Senior Transition Alliance Resources" (STAR) team. Our mission is "To provide trustworthy, comprehensive and caring support for seniors during life's transitions". I am a full service professional Realtor that enjoys working with seniors and with families as well. It's important to have a trustworthy Realtor you can count on.
Appreciating the sometimes small, but special needs of my clients and acting upon them in a satisfactory manner is very rewarding to me. Buying or Selling a home can be a very stressful time, and my promise is to take care of every detail and to help my clients along each step of the way.
I subscribe to a strict code of ethics and am committed to working with honesty and integrity. My goal is to treat clients in such a way I would want my family or myself to be treated! Oh by the way did I mention that I am Dutch!

Check me out on the Three Best Rated